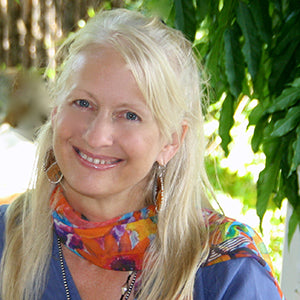 Meet Melanie
Melanie Birk is an artist, designer, author and founder of Blue Thistle Arts. Her goals are to bring nature into the hearts and daily lives of women through garden-inspired style. (read more)
Quote of the moment
"Plant your own gardens and decorate your soul instead of waiting for someone to bring you flowers." - Jorge Luis Borges -
Recent Articles
Did you know?...
My art and accessories will be featured in an upcoming issue of Where Art Lives magazine. Watch for the link here, and on our Blue Thistle Arts Facebook page.
Our scarves and zip pouches are now being carried by Array Home, a gorgeous boutique in Santa Fe, www.arrayhome.com.
If you would like to carry my items in your shop, please contact me at mbirk@bluethistlearts.com for a wholesale information sheet.